If you love coffee, buzz on over here to enjoy a hand-crafted, made to order cup of Joe. From black coffee to lattes, you're sure to find the perfect fit for you! Our freshly roasted coffee is carefully measured, and brewed, for an exceptional taste every time. Smo
 Not a coffee drinker?? Say whaaaaat?!?! No problem. We got you! Our drink menu is diverse and includes delicious non-coffee drinks as well
Iced or Hot, the Queen's favorites are always a hit!
Our signature drink includes espresso, steamed milk and our homemade lavender syrup.
This sweet drink is made with dulce de leche sauce, caramel syrup, espresso, and steamed milk.
Espresso with our homemade tres leches.
Made with espresso, steamed milk, coconut syrup, topped with coconut shavings.
*can be substituted with a alternative milk*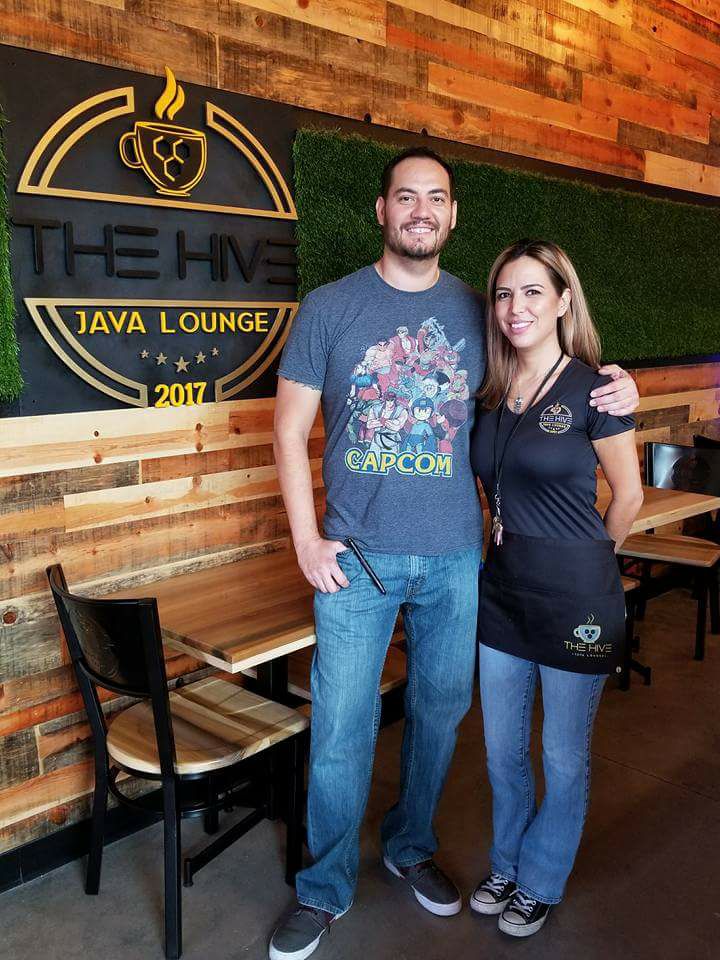 A husband -and- wife team; Nick, a self-employed IT Tech and Zoe, an ex-educator and novice entrepreneur working together to bring what they believe is the best of both worlds for coffee lovers and first-person gamers. Born and raised in the Sun City, they strive to provide something unique for the community through the love of coffee and gaming.
"Our coffee shop isn't just a place for a good cup of Joe. It's a place where we get to know you personally and serve you with love. We love our customers and are grateful for each and every one of them. You are our community; our people." -Nick & Zoe